Available 24 / 7 – Contact Us Now:
---
Please Do Not Hesitate to Contact Us – We are Available 24/7
Phone : 0428 611 452   |   Office: 07 4126 3821
Childers Woodgate Funeral Services – "Where Caring Comes First"
The help we received from you was well informed and easy to understand which made our difficult time more easy to cope with. Thank you for your help and understanding.
Sincere thanks, Greg and Family
Thank you for providing a caring service with those wonderful qualities of kindness and understanding so appreciated at the saddest times of life.
CY.
Our dealings with you have been made easier with both yours and Fred's friendly ears and we really appreciate how you went above and beyond. The contact right from the beginning made it a lot easier to deal with dad's death…
Thanks Lindy.
Your thoughtfulness for the little bear you gave Mavis. She was clinging to that little fella all afternoon and it made me realise how she was grieving inside.
Thanks Lindy.
Your flower lady was fantastic and I cannot believe what she did for the price , she is a gem please let her know that. Once again thank you for all you have done, you are truly remarkable and I am delighted we found you.
Thanks Lindy.
Thank you so very, very much for your kindness and compassion through our ordeal and trauma of losing Dad. You definitely are the most compassionate people I have ever known.
With many thanks, Marg.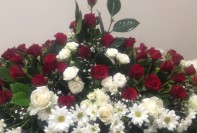 When someone you love dies, quite often you feel totally unprepared for the important decisions and arrangements that must be made.  We, at Childers – Woodgate Funeral Services, are on call 24 hours a day, 7 days a week to assist you in your time of need.  When death occurs, we suggest you contact us immediately and we will begin to take care of all the details involved.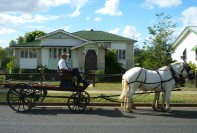 At Childers – Woodgate Funerals we pride ourselves in adding a personalized touch to all our funeral ceremonies. We can arrange small, intimate and private services through to high profile, public services. From hand painted coffins, themed services, pictorial memories to personalized floral arrangements. Our professional staff are compassionate, caring, experienced professionals who care for your family's needs.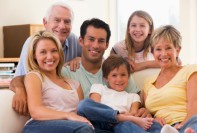 There are many decisions which need to be made, and a lot of information which is required when someone dies. Arranging a prepaid funeral means most of the decisions and information are already recorded, taking both the financial and emotional burden away from family and friends at such a difficult time. Childers – Woodgate Funeral Services are dedicated to providing the Childers – Woodgate Region and surrounding areas with a range of services to help discuss and plan your funeral needs.